Latest Furniture Restoration News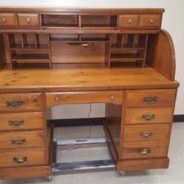 This is a question that is often asked when pictures of furniture are sent to us. Usually the customer wants to know: Can I buy a piece of furniture for less than the refinishing cost? After the piece is refinished, will the monetary value of the piece be worth the investment? The answer to the first question is typically YES. In today's market of new furniture there is such a wide range of prices for furniture that looks nice, a person can typically find a replacement piece for less than the cost of refinishing. ...
read more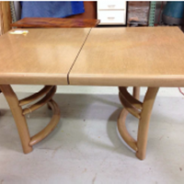 At Furniture Medic we "flip furniture" every day for customers. Customers bring us furniture they want refinished, repaired, re-upholstered, or restored. The end result is always something that is much nicer and/or more valuable furniture than we were given. The thought occurred to us….why not look for pieces similar to what customer bring us every day and restore them ourselves and then sell the restored furniture. Then we thought…let's find pieces that we know customers are looking for and put the...
read more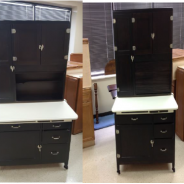 A worker bee is only as efficient as her workplace. That was the idea behind the popular 1920's Hoosier cabinet, which sped meal delivery with metal-lined flour bins, cookbook holders, a calendar, a grocery list wheel, and a flour sifter—plus handy nutritional charts. Message to Mom: Time is money, so get organized. Legacy: Cabinets with blind-corner pullouts, built-in spice racks, and Tupperware organizers. https://www.thisoldhouse.com/ideas/american-kitchen-through-ages A customer recently sent us a picture of such a cabinet that had been...
read more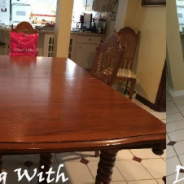 To dream is "To conceive as possible; imagine" (http://www.thefreedictionary.com/dream) Some of the fun projects we do at Furniture Medic include turning Dreams into reality. Customers will send us pictures of what they "conceive as possible" and we make the dream come true. Following are a few example of how we have made this happen: Our customer found her dream on a designer website and sent us a picture along with the picture of the dresser she wanted to convert. The dresser was a piece made by Baker furniture so it was originally an...
read more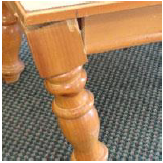 This past month I became very aware of trip and fall hazards both inside the home and outside the home. My parents, both 80, were gardening and at the end of the day were returning to the garden shed with a wheel barrel that had an unbalanced load. As they approached a brick walk that is in the center of the yard my father's feet got tangled up and he fell and broke his femur. Thankfully he will fully recover. I am more aware of tripping hazards in and out of the home including the need for adequate railing "just in case". I read an article...
read more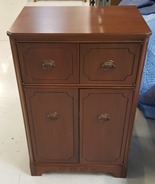 As I have been considering this month's blog I have been thinking about memories.  Are memories important, what purpose do they serve, are memories important to preserve?  Memories can be jogged by a simple smell of a warm chocolate cookie baking in the oven.  Perhaps the smell of that warm cookie brings back memories of childhood when mom was baking in the kitchen.  A smell of burning wood around a camp fire can bring back memories of a fun camping trip as a youngster. A smell of burning wood could also trigger horrible memories if...
read more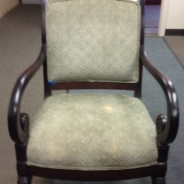 Recently a customer called panicked due to needing an immediate furniture restoration.  He said that he was transporting furniture for his girlfriend and had an accident.  We asked him to explain.  He was driving north on I-355 when out of the back of his truck window he saw a dining room chair from his truck bouncing along the road.  He pulled over, walked back, and was able to retrieve the wooden chair with some of its parts before it was hit.  He continued saying that it was her (girlfriend's) favorite chair, the only piece of...
read more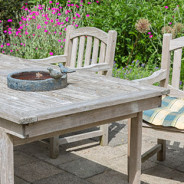 The summer season is right around the corner and many are already opening up their decks and patios for warm weather activities. Wood patio furniture comes in a variety of styles and it can give your patio or deck a classy appearance, but special care must be taken to maintain outdoor wood furniture and get it ready for the summer. It is important to know how to clean outdoor wood furniture after sitting through the entire winter and it needs protection throughout the season to keep it from fading, cracking, or getting dirty. The...
read more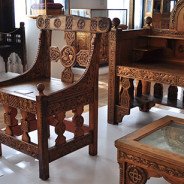 The furniture in your home makes up a significant part of the appearance of your home's interior which means that the condition of your furniture can either make or break a room. We use our furniture on a daily basis and this consistent use leaves our furniture vulnerable to minor damages from regular wear and tear such as scratches, dents, watermarks, and worn out upholstery. While this type of damage does not usually warrant a full restoration or replacement, it can be annoying for homeowners to see these damages on their furniture....
read more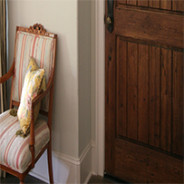 Furniture Medic is a widely known and respected name in the furniture repair and restoration industry and Furniture Medic by MasterCare Experts in Carol Stream is here to serve your needs in Carol Stream and the surrounding areas. Our skilled craftsmen are dedicated to helping you repair or restore your wooden and antique furniture to its original beauty so that you can save your important heirlooms and expensive furniture for much less than the cost of replacing them. We provide furniture repair and refinishing services for wood furniture...
read more