Trust the Experts in Furniture Restoration. Call Today. 630-653-3131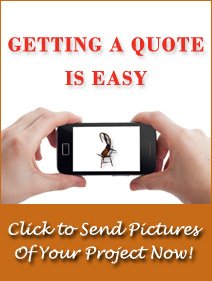 Furniture Medic by MasterCare Experts - Our Services
Furniture Medic can help enhance the beauty and extend the life of your furniture with our residential repair and restoration services.
Furniture Medic by MasterCare Experts
Furniture Medic by MasterCare Experts in Carol Stream, IL provides a range of furniture repair and restoration services to Carol Stream, Wheaton, West Chicago, Naperville, Aurora, and other western Chicago suburbs. Our highly skilled craftsmen work on-site to repair or restore all types of furniture for much less than the cost of replacing your furniture. The furniture refinishing and repair services we offer include wood furniture refinishing, kitchen cabinet refinishing, antique furniture restoration, hardwood floor refinishing, and disaster restoration for commercial and residential settings. We understand that wooden furniture is an investment and we are dedicated to protecting it with quality craftsmanship that will restore the natural strength and beauty of your wooden furniture. Contact Furniture Medic by MasterCare Experts in Carol Stream to get started on your furniture restoration or repair project.
Read More
Furniture Restoration and Repair Services

September 2, 2014 |
Furniture Medic Disaster Restoration
Read More