How to Choose a Furniture Restoration Company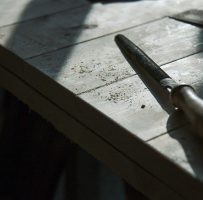 If your residential or commercial property suffers damage due to a disaster, then you may find that more than just the building's structure has been harmed. Your personal belongings may have been damaged as well.
Take a flooded home for example. The floodwater will damage walls, flooring, and personal belongings such as furniture. Many pieces of furniture are made of wood, which is particularly concerning because of wood's porous nature. This means the wooden furniture will absorb the water and continue to do so until the water has been removed. This absorption then weakens the wood's structure, ruining the furniture.
In the aftermath of such damage, your property and damaged personal content need cleaning and restoration work. Sometimes, materials and objects will be damaged beyond repair, but this isn't always the case. The quicker that you act following the damage, the greater chance there is for your property and content to be restored. This is especially the case with wooden furniture.
Natural disasters are not the only way your wooden furniture can experience damage. Years of use and natural wear and tear can lead to surface damage like scratches, watermarks, and gouges. The paint or finish on wood furniture can also wear off over time which causes the furniture to look dull and worn out. You do not need to replace wooden furniture that has become damaged or worn out as it can be revitalized with minor repairs and refinishing.
If your wood furniture has sustained damage or become worn out, then it requires special attention. Some people may opt to repair and restore what they can on their own, but home remedies are not recommended for furniture. You do not want to use any improper furniture refinishing methods that can ruin the furniture.
Knowing this, seek help from a professional furniture restoration company. With many choices out there, you need to narrow your options and pick a professional that is the best fit for you and your damaged furniture's needs.
Continue reading to learn more about how to choose a furniture restoration company.
Consider the Services Offered
When you look into furniture restoration companies to consider hiring, learn about the different services they offer their customers. You want to make sure the company can address the specific damage that your furniture has suffered. Ideally, choose a company that provides complete furniture restoration services, as it proves their employees are true experts at furniture restoration. This can include water damage, fire damage, and general repairs.
Ask About Experience and Read Reviews
After you figure out which furniture restoration companies have the services you need, check to see which ones are the most experienced. With an experienced furniture restoration company, you know that you are working with a professional that has continually proven their ability to perform effective furniture refinishing.
Additionally, always take a look at the customer reviews of a company. These reviews will help give you a better sense of the work its professionals provide and what to expect because the information will be coming from an outside source.
Inquire About Expertise and Equipment
Ask each company about the professionals they employ and the equipment and techniques they use to restore furniture. You want your company to use the latest tools and technology because it is an indicator that the employees stay up to date with the trends of the furniture restoration industry and continue to learn how to best conduct their work.
Ask about professional technicians' training and background as well. You want the people who are working on your furniture to have the proper expertise and training to conduct furniture refinishing and repair. If the restoration work will be done in your property, then ask about background checks, too. You want to feel comfortable about the people who work in your home or business.
Consider the Costs
Whenever you spend money, you always need to consider your budget. While everyone would like to have the best, the best is often expensive and not always affordable. Knowing this, ask the companies you are considering what the cost of their services would be. Usually, the charges are dependent upon the type and extent of the damage your furniture has sustained.
Once you have quotes from the companies you want, compare them to decide which one is the best fit for you and your damaged furniture.
Wood Furniture Refinishing and Restoration from Furniture Medic by MasterCare Experts
If you have wooden furniture that is in need of restoration, repairs, and/or refinishing, consider Furniture Medic by MasterCare Experts. We are a furniture restoration company that provides wood furniture refinishing and repair services in Carol Stream, IL and the surrounding areas. Whether your furniture needs minor repairs or requires restoration and refinishing, our professional technicians can help. Our services include precision repair, re-gluing, minor adjustments, finishing, restoration, furniture painting, and custom furniture color matching.
Our technicians will begin their work by inspecting and evaluating the wooden furniture items. This is done because every project we take on is different and will require its own unique refinishing and repair process. We then decide whether we can complete the job on-site or if we need to bring your furniture to our shop.
You will sign an authorization form to initiate our work as well as a satisfaction form when the job is done, guaranteeing the work we provide is up to your standards.