Memories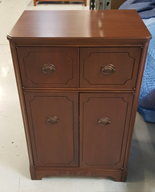 As I have been considering this month's blog I have been thinking about memories.  Are memories important, what purpose do they serve, are memories important to preserve?  Memories can be jogged by a simple smell of a warm chocolate cookie baking in the oven.  Perhaps the smell of that warm cookie brings back memories of childhood when mom was baking in the kitchen.  A smell of burning wood around a camp fire can bring back memories of a fun camping trip as a youngster. A smell of burning wood could also trigger horrible memories if they are related to a house fire experienced in years past.
Memories are exceedingly important as we get older.  Recently when visiting an Alzheimer's care facility I noticed cubbies at the entrance of each door.  I asked my host what they were for.  I noticed that in each one there was something personal.  My host told me that "a resident may not remember the number of their suite but they will most likely remember something that was important to them in the past."
We are frequently asked to restore a piece of furniture because of the memories that are included.  It may be a child's rocking chair that has been passed down from multiple generations that needs repair and/or refreshment.  It may be a chair badly damaged in fire that belonged to a great grandfather's grandfather.
Why do customers decide to have the restoration done as often the cost of these repairs exceeds the monetary value associated with the piece? I think the reason customers often decide to move forward with the restoration is they have decided the long term value of preserving the memories associated with the piece outweigh the short term consideration of cost.