Trip & Fall Hazards at Home: Is Your Furniture Strong Enough?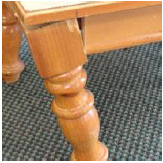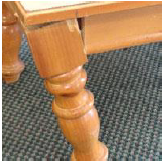 This past month I became very aware of trip and fall hazards both inside the home and outside the home. My parents, both 80, were gardening and at the end of the day were returning to the garden shed with a wheel barrel that had an unbalanced load. As they approached a brick walk that is in the center of the yard my father's feet got tangled up and he fell and broke his femur. Thankfully he will fully recover. I am more aware of tripping hazards in and out of the home including the need for adequate railing "just in case". I read an article pertaining to Hazards in the Home, "One-third of all falls in the elderly happen because of hazard-induced accidents in the home. This means tripping over objects on the floor or falling due to poor lighting, loose rugs, poorly mounted/inadequately located/lack of grab bars or unsteady furniture."
As I have watched my father go through therapy at home I have noted the new reliance he is placing on the sturdiness of furniture. Arm chairs at the table, the edge of the table when he stands and the stability of his favorite chair. It is really important that these pieces of furniture be steady enough and strong enough to support him as he uses them to stand and to sit down.
At Furniture Medic we take calls daily pertaining to repairing, tightening, and strengthening chairs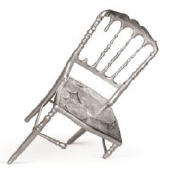 . Sometimes it is a loose back or arms. Sometimes it is loose or broken legs. Sometimes it is a cracked or broken structure on the arm or seat of a sofa. Sometimes it is table legs that have separated from the skirt of the table. Sometimes it is a table or chair leg that is cracked.
Since my father's fall I am looking at furniture around the home in a different way. Not only does furniture add to the aesthetics of a home, it can also be really important to the safety of the home.
Below is a downloadable guide presented by the national safety council on Slip, Trip, and Fall hazards in the home:
http://www.nsc.org/learn/safety-knowledge/Pages/safety-at-home-falls.aspx