Wood and Antique Furniture Refinishing and Restoration from Furniture Medic by MasterCare Experts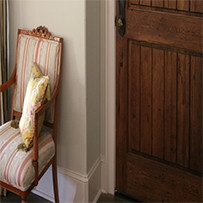 Furniture Medic is a widely known and respected name in the furniture repair and restoration industry and Furniture Medic by MasterCare Experts in Carol Stream is here to serve your needs in Carol Stream and the surrounding areas. Our skilled craftsmen are dedicated to helping you repair or restore your wooden and antique furniture to its original beauty so that you can save your important heirlooms and expensive furniture for much less than the cost of replacing them.
We provide furniture repair and refinishing services for wood furniture and antique furniture in commercial and residential settings and we also provide disaster restoration services for wood furniture that has been damaged by water, fire, smoke, or vandalism. Our skilled craftsmen can also provide kitchen cabinet refacing and refinishing services so that you can update or change the look or your kitchen cabinets without replacing the entire cabinet set.
Our main furniture repair and restoration services include minor damage repair, adjustments, finish restoration, and refinishing with color matching and color change services included. The craftsmen employed by Furniture Medic by MasterCare Experts are highly skilled and strive to restore the natural beauty and luster to your wood and antique furniture. If you have wood furniture that could benefit from our services, contact Furniture Medic by MasterCare Experts to schedule an appointment. We perform many of our furniture restorations and repairs onsite.